Dusk/Dawn Lighting
Did you know that the best outdoor lighting is found around dawn and dusk.  Some of the best captures of scenery is done in this lighting by top photographers.   The lighting is not as harsh as say in the middle of the day.  It also helps create a warm glow or magical feel to a photo.  There are so many advantages to taking your pictures in this lighting.  One is the shadows are more diffused and not so harsh.  Your subject can face the light source more without as much squinting problems.  The photo's will have a warmer feel and color.  They are very pleasing and inviting.  It seems to make colors jump out and images sharper.  Can you tell…this is my most favorite lighting to work with!  As you can see I provided a number of pictures taken in this lighting using different subjects.
Now why don't you give it a try and post your samples in the forum/gallery under "Photography Skills".
It would be fun to hear how it went for you….like what problems you had and what you did to overcome them.   Or post any questions you might have about this tip or any other photography problems you are having.
Here are a few pictures where I used the lighting spoken of.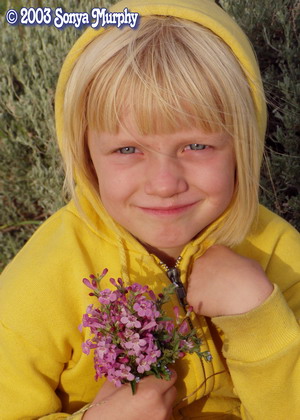 { 0 comments }