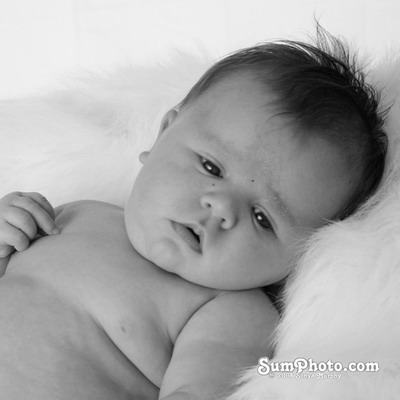 Have you ever noticed how people are drawn to babies of any kind? What is it that draws one to these little cuties? Could it be a natural magnet of attracting people of all ages to adore these wee ones? I've learned somewhere that it is a way to preserve the race. Make these wee ones so cute that they get attention and care that they need to grow up.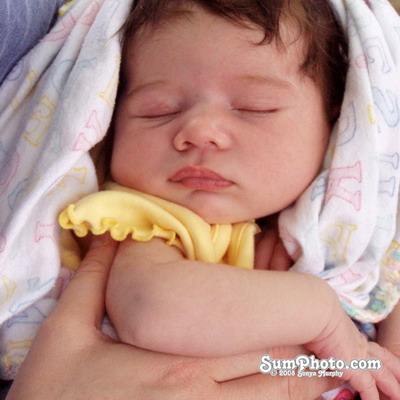 That's the problem with little ones. They grow to fast! Why can't they stay small and cute? Fact is they don't stay little so one has to take pictures to preserve that moment in time.
I've been asked about how to capture cute baby pictures. How does one? So I will attempt to give some tips that can help you do just that. I'm sure many reading this may have a tip that can help so be sure and post it so all can enjoy it. Look at the photo and see what it is that makes you like the picture.
Looking at pictures that others have taken of babies is a good start. This can give one an idea of what it is that they like about baby pictures. Is it the angle, the look, closeup, the smile, the mood, candid, portraits, etc.
So this week look at as many baby pictures as you can and really study it over to see what it is that draws you into that photograph.  Of course if you have a tip you'd like to share with us here, please share it in the comment section.  Next week we'll start going over some of the various tips.